Different Game Show Types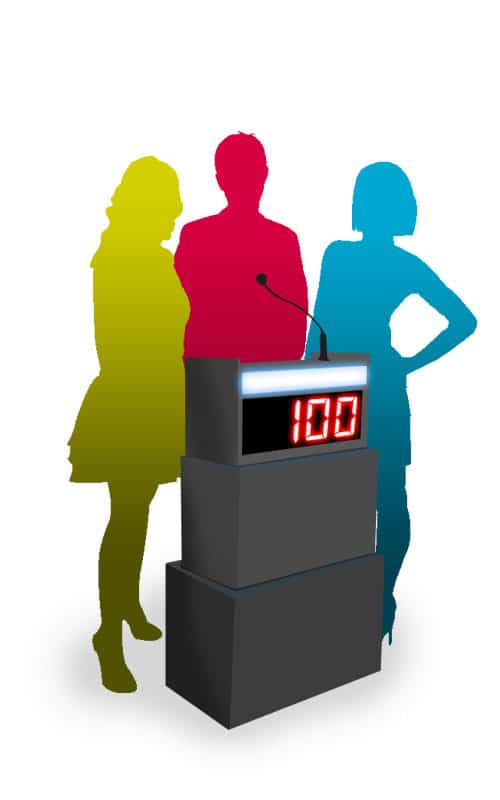 Perfect for corporate events
Full of fun and excitement, the Classic Game Show uses high tech gaming systems and a comical host to bring all the glitz and glamour of a real life TV Game Show entertainment to your next event.
Perfect entertainment for corporate events and functions, the Classic Game Show is one of a our different game show types and can be played with as little as two or includes as many as 47 people and promises to be something completely different that they'll be raving about for months!
Our state-of-the-art gaming systems can go wherever there is electricity and are set up and operated by one of our professional technicians. These gaming systems include stand-up player podiums with buzzers, lockout capability and player microphones, as well as electronic digital scoreboards and lighting. The Game Show team can also supply a portable sound system to ensure you get the full experience with our authentic sound effects, clips, show music and more!
The opportunities are endless when it comes to the questions in the Classic Game Show. The Game Show team have thousands of generic questions ready to go based on everything from entertainment and sports to history and famous people, or to add a personal touch for themed or corporate training days we can include theme or company specific questions to really put your players to the test!
The questions are a mix of complete answer, multiple-choice, true or False, fill-in-the-blank, sound clips, and to really add to the action and
excitement we can even thrown in some of our highly entertaining comical challenges! Email us to find out how you can have this award winning entertainment at your next event!
Like the popular TV game show
In our version of the popular TV game show two teams go head to head to name the most popular responses to questions already answered by a survey of 100 people!
A game that can be played with any two teams, from families right through to corporate groups, Fantastic Feud asks not what is true, but what other people think is true! Prepare yourself for anything as teams get perfectly logical answers incorrect or crack under pressure and respond with answers that will leave the audience in stitches!
For general event entertainment the Game Show team can bring their own questions and survey responses along or, to turn Fantastic Fued into your next corporate event entertainment solution, a themed or company specific survey can be generated to be relevant for training or team building.
With high tech player podiums, including a specially designed "Face Off" podium, Fantastic Feud is a fun, different and truly entertaining game where anything can happen!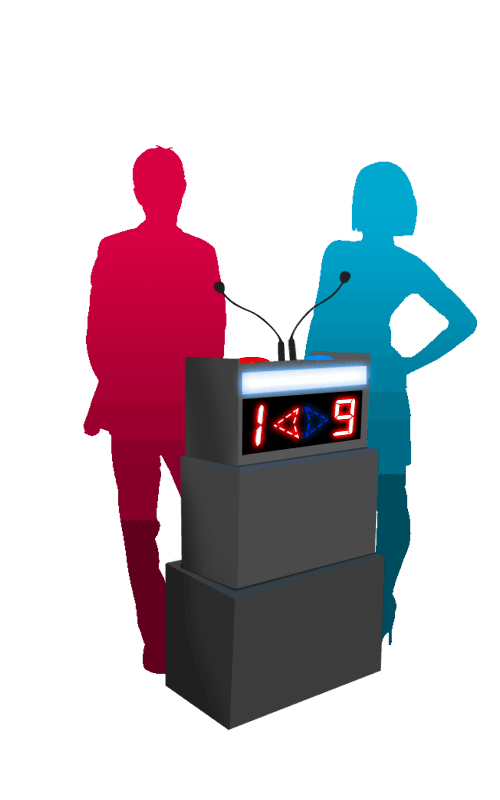 Our clients speak for ourselves
Your service and the concept of the game show exceeded our expectations. Everything was very well executed and managed on site. Zurich won best stand at the NIBA Convention and no doubt the game show activity was a major contributor to this. In particular the host & operator were excellent.
The Action Entertainment Team are true professionals and went over and above to deliver a fun and entertaining quiz show game to wrap up our recent company offsite. Plenty of laughs were had and we'll be sure to have the Action Entertainment Team back for round two! (Annual Corporate Event, Hamilton Island)
The night was a huge success, with everybody commenting it was our "best Christmas Party ever!" The game show was something they weren't expecting, and it was a big hit. Everyone had a ball. Very rewarding
Just wanted to send a note to say thank you for helping to deliver a fun finish to our company offsite. You really went over and above to deliver a professional event and we're grateful to have had you as a partner. …We're glad we took on your recommendation to use your (Game Show) host! You kept the audience really engaged and there were certainly some good laughs.