GAME SHOW BUZZER & EQUIPMENT HIRE
Believe it or not, finding game show buzzer, & equipment for hire in Sydney, Melbourne, Brisbane, or anywhere across Australia is exceptionally more difficult than you might first anticipate.
Game Shows Australia DO provide complete, fully produced shows, complete with a host & tech to operate the larger podiums & tabletop consoles, but what if you're looking for something smaller?
After years of client requests, we had to come up with something that was simple, and extremely easy to use for smaller use.
The answer is our Red Buzzers. We can supply up to ten red buzzers that are completely wireless. If you need to project the names & scores onto a screen, the laptop allows you to do so as the system is completely integrated with the red buzzers.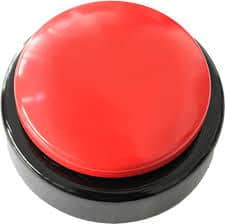 Your service and the concept of the game show exceeded our expectations. Everything was very well executed and managed on site. Zurich won best stand at the NIBA Convention and no doubt the game show activity was a major contributor to this. In particular the host & operator were excellent.
The Action Entertainment Team are true professionals and went over and above to deliver a fun and entertaining quiz show game to wrap up our recent company offsite. Plenty of laughs were had and we'll be sure to have the Action Entertainment Team back for round two! (Annual Corporate Event, Hamilton Island)
The night was a huge success, with everybody commenting it was our "best Christmas Party ever!" The game show was something they weren't expecting, and it was a big hit. Everyone had a ball. Very rewarding
Just wanted to send a note to say thank you for helping to deliver a fun finish to our company offsite. You really went over and above to deliver a professional event and we're grateful to have had you as a partner. …We're glad we took on your recommendation to use your (Game Show) host! You kept the audience really engaged and there were certainly some good laughs.
AVAILABLE IN SYDNEY, MELBOURNE, BRISBANE, AND AUSTRALIA-WIDE!
While these buzzers are not recommended for an actual show, they can be great for training days, and even public events where compact size and simplicity, along with solo operations are important.
Our red buzzers are available all across Australia as we are able to ship the entire setup inexpensively and with ease.
For public events & displays, we do strongly recommend our larger scale shows however, as a professional host and technician are also included to ensure a seamless presentation with professional equipment.Our red buzzers are available all across Australia as we are able to ship the entire setup inexpensively and with ease.
We do not hire out the larger equipment without the technician. In most cases we also do not hire it out without the host.
Instead, we CAN have your host as a co-host, but for the sake of peace of mind and a smooth running event, we prefer to have our professional hosts run the Game Show.
For more information on booking one of our LIVE corporate Game Shows, or simply hiring our Red Buzzer Game show Equipment, be sure to contact us today!